Get link

Facebook

Twitter

Pinterest

Email

Other Apps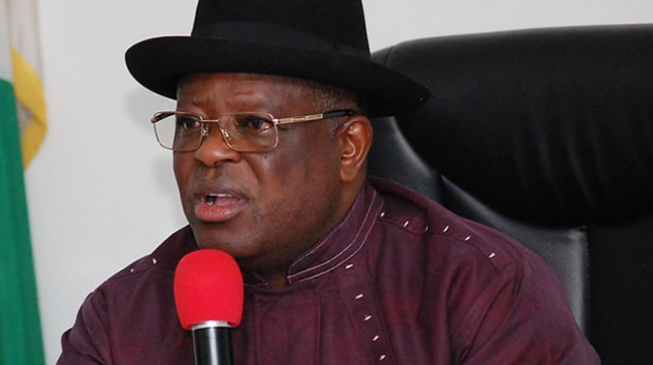 Governors of south-east states have urged the Igbo residing in the northern part of Nigeria to carry out their activities without fear, in the wake of a quit notice issued by youth groups in the region.
A coalition of northern youth groups had recently issued an October quit notice to south-easterners in the region — an action which has been roundly criticised from various quarters.
Reacting on behalf of south-east governors, David Umahi of Ebonyi state, in a statement on Thursday urged religious leaders and governors of the region to speak against the call made by the youth groups.
He advised all leaders of the region to use their influence to prevent a reoccurrence.
"We must call on all serious-minded patriots, particularly the religious leadership in Nothern Nigeria; the leadership of other socio-cultural groups in Nothern Nigeria; the Nigerian Governors Forum; and all the service branches to rise up with voices of peace and wisdom to counteract the mischievousness and exuberant excesses of the northern youth," he said.
"The ugly lessons of history are too grim to be stoked with carelessness. As leaders, we must exert the full measure of our powers and influence to forestall a repetition.
"We call on all Igbo sons and daughters resident in Nothern Nigeria to go about their lawful daily activities without fear of intimidation, hindrance or molestation."
Umahi also rubbished reports that south-east governors had decided to mobilise vehicles to transport the Igbo out of northern Nigeria.
He noted that no amount of provocation would elicit such an "irresponsible action" from the governors.
"The rumours being peddled on conventional and social media platforms that we, the governors of the Southeast have met and agreed to mobilise vehicles and cash for repatriation of Ndigbo resident in Northern Nigeria must be disregarded, as they are nothing but tissues of lies," he said.
"No amount of provocation would lead us to such precipitate and irresponsible action at this time. Those exploiting such vacuous tittle-tattle as a basis for divisive rhetoric in public spaces are simply playing juvenile politics and we urge them to cease and desist."
Get link

Facebook

Twitter

Pinterest

Email

Other Apps