Get link

Facebook

Twitter

Pinterest

Email

Other Apps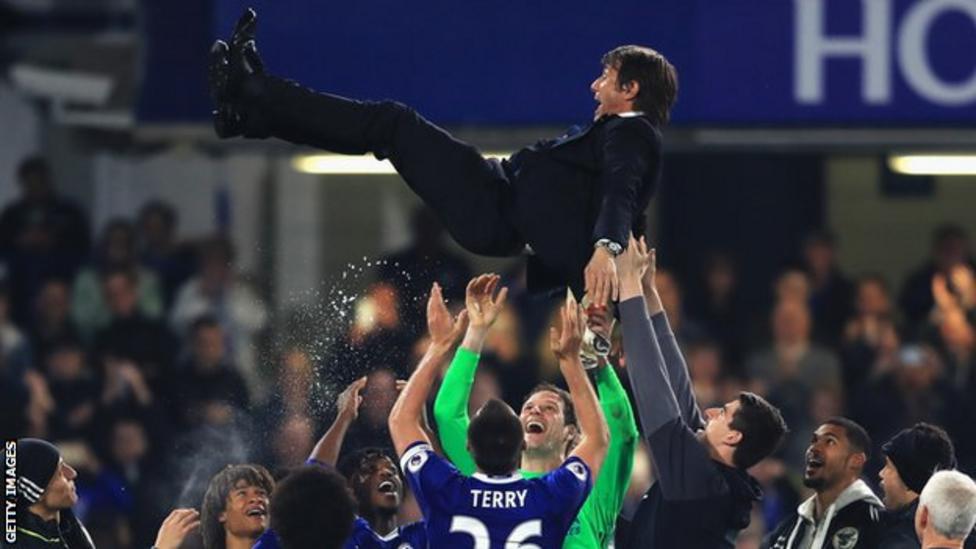 Phil McNulty's predicted 2016-17 Premier League positions at a glance
Position
Club
Position (cont)
Club (cont)
1
Manchester City
11
Crystal Palace
2
Manchester United
12
Southampton
3
Chelsea
13
Sunderland
4
Arsenal
14
West Bromwich Albion
5
Tottenham
15
Swansea City
6
Liverpool
16
Bournemouth
7
West Ham
17
Middlesbrough
8
Leicester City
18
Watford
9
Everton
19
Burnley
10
Stoke City
20
Hull


Chelsea - 1st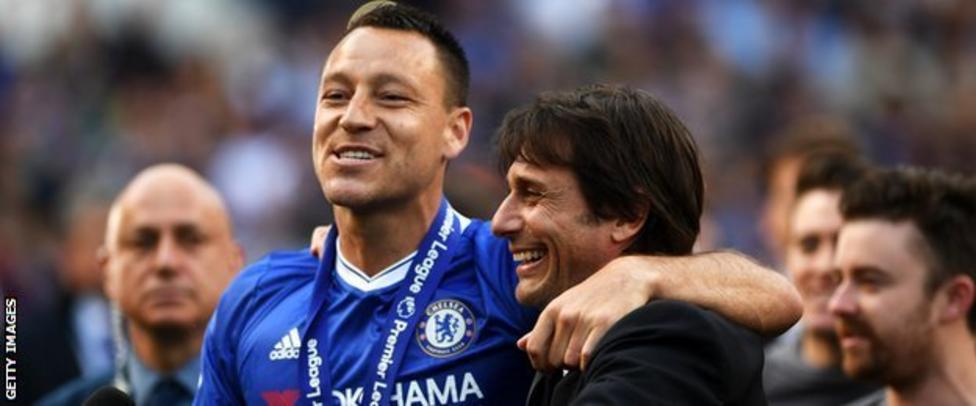 Premier League thoroughbreds and deserved champions. Brilliantly managed by Antonio Conte in his first season at the club - addressed early failings with tactical acumen, repaired a broken squad and got Chelsea's best players playing again.
McNulty's pre-season prediction: 3rd
What he said: "This squad and team is so much better than it showed last season. Expect Conte, who will not suffer fools or any political manoeuvring in the dressing room, to flourish."
Managerial mark: Antonio Conte - 9/10
Stat: Chelsea are the first side to win 30 games in a single Premier League season.
Manager of the year
Antonio Conte (Chelsea)
Came into a Premier League boasting the likes of Pep Guardiola, Jurgen Klopp and Jose Mourinho and outflanked them all. Made a very difficult job look very easy.
Player of the year
N'Golo Kante (Chelsea)
A humble, modest character who does his job in a humble, modest way. And does it quite brilliantly.
Tottenham - 2nd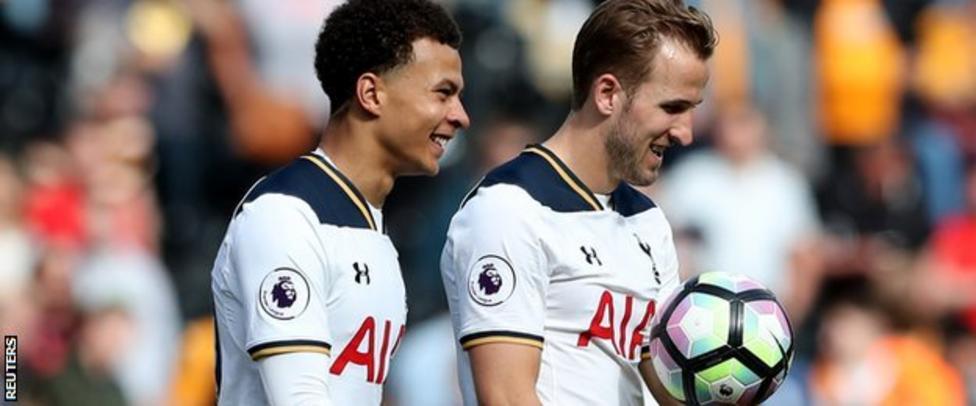 Nearly, but not quite after another season of progress for Mauricio Pochettino's emerging young team.
Spurs have an outstanding core of young, English players.
If they can keep them together, add to the squad, and find a way to win
at Wembley
then a trophy will surely come soon. But they now need to win something.
McNulty's pre-season prediction: 5th
What he said: "Tough call this one as Pochettino's side were excellent last season and were right in the title shake-up for so long. In reality, you could throw a blanket over the likes of Chelsea, Spurs, Liverpool and Arsenal in the battle for top-four places."
Managerial mark: Mauricio Pochettino - 7/10.
Stat: Tottenham scored more goals and conceded fewer than any other team in the Premier League, beating champions Chelsea's goal difference by eight.
'Let's make this house a home' award
West Ham United and Tottenham (joint)
The Hammers try to recreate the hostility and atmospherics of Upton Park at the sprawling London Stadium and Spurs try to find a way to win at Wembley - their new home next season and where they have lost seven times and won only once in their past nine appearances.
Manchester City - 3rd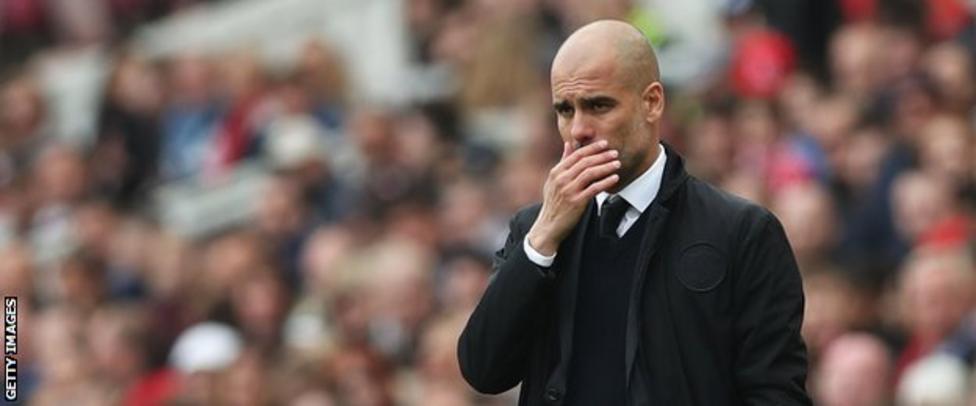 No escaping the tinge of disappointment to Pep Guardiola's first season at Manchester City.
No trophies, out in the last 16 of the Champions League, and top four in the Premier League was the minimum requirement.
Not found it as easy a transition as at Barcelona and Bayern Munich. Defensive and goalkeeping flaws to fix but Gabriel Jesus could be a superstar next season.
McNulty's pre-season prediction: 1st
What he said: "Now City have signed John Stones, responsibility will lie with him for curing defensive ills caused by poor form of Eliaquim Mangala and Nicolas Otamendi, as well as captain Vincent Kompany's injuries. I'm backing a Guardiola-inspired City to reclaim the title."
Managerial mark: Pep Guardiola - 6/10.
Stat: Manchester City have finished in the top four for seven successive seasons, the longest active streak of any club in the Premier League after Arsenal's failure this season.
Liverpool - 4th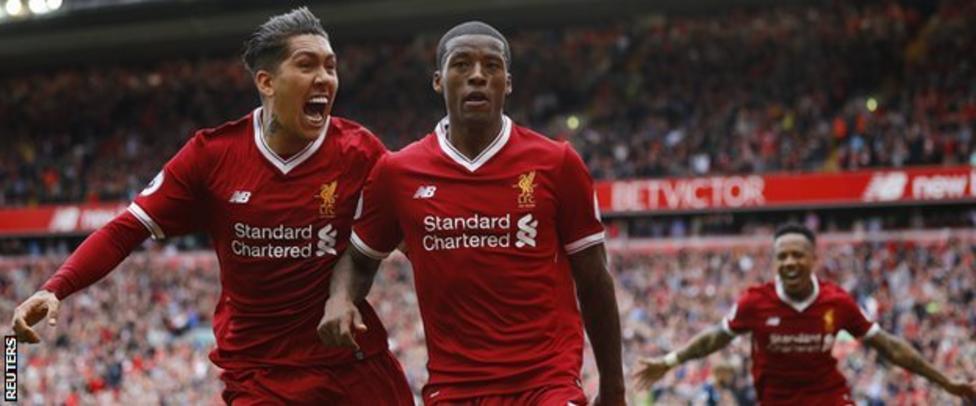 The return of Champions League football means Liverpool can count this season as progress and success - although manager Jurgen Klopp should not escape criticism for tame exits to Southampton in the Capital One Cup semi-final and at home to Championship strugglers Wolves with a weakened side in the FA Cup.
Not as sparkling in the second half of the season and no trophies, but a sense of a club going in the right direction.
McNulty's pre-season prediction: 6th
What he said: "The biggest plus will be that Klopp now has the squad he wants. First title since 1990? No - but a good bet for a cup."
Managerial mark: Jurgen Klopp - 7/10.
Stat: Liverpool have finished in the top four of the Premier League for only the second time in the past eight seasons.
Arsenal - 5th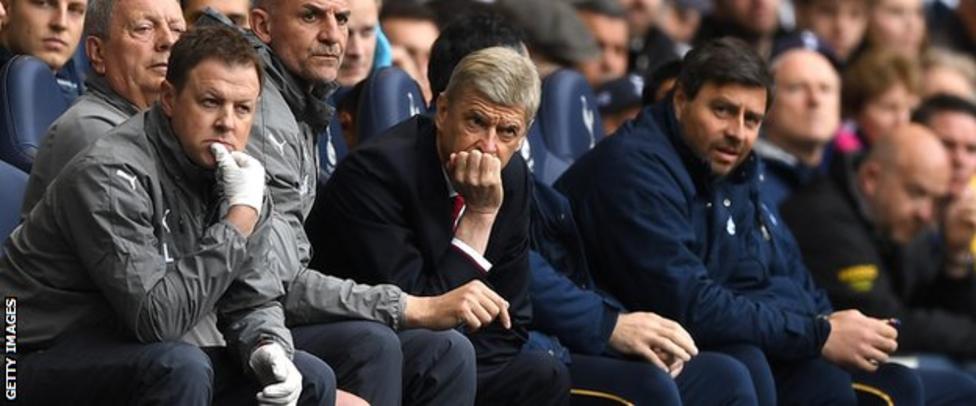 Arsene Wenger's toughest season at Arsenal. Plenty of supporter unrest - and most significantly no Champions League football for the first time in 20 years. Seismic moment for the club after a poor season.
Even if Wenger stays,
something has to change - and that applies even if Arsenal win the FA Cup.
McNulty's pre-season prediction: 4th
What he said: "Fourth-place prediction... but with doubts and with fingers crossed."
Managerial mark: Arsene Wenger - 5/10
Stat: Arsenal have finished the season outside of the top four for the first time since the 1995-96 campaign, when they finished fifth under Bruce Rioch.
Manchester United - 6th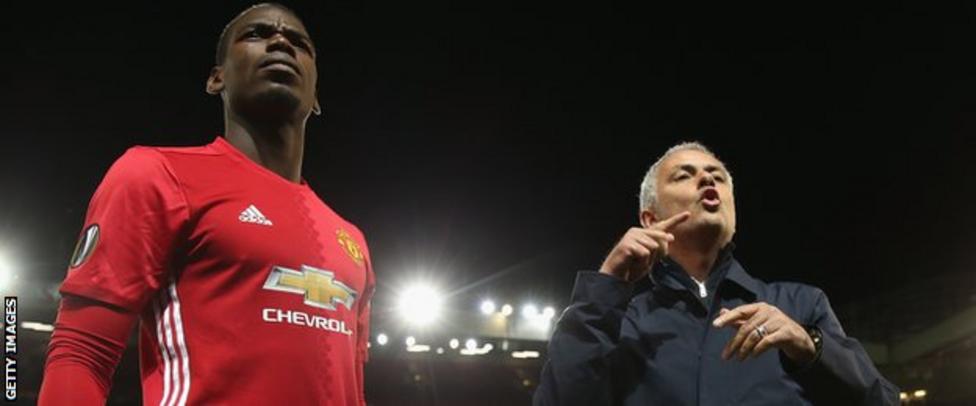 Stodgy first season for Jose Mourinho at Old Trafford - but still the possibility of it being rated a real success if they
win the Europa League
and secure Champions League football on top of winning the EFL Cup.
Too many draws at Old Trafford and too many cautious away displays at close rivals. Still very much a Mourinho work in progress and league form must improve next season.
McNulty's pre-season prediction: 2nd
What he said: "Where will Wayne Rooney fit into Mourinho's grand plan? And what about United's defence? How will £30m Eric Bailly from Villarreal adapt to the Premier League? Despite this, expect United to be back in the title shake-up."
Managerial mark: Jose Mourinho - 6/10.
Stat: Manchester United never finished lower than third under Sir Alex Ferguson, but have now ended seventh, fourth, fifth and sixth in the past four seasons.
Everton - 7th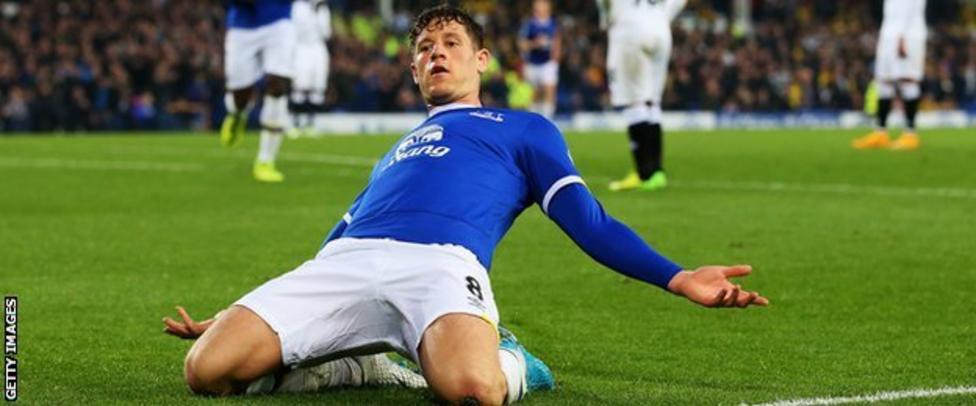 Genuine season of progress under manager Ronald Koeman - European football is back at Everton and Goodison Park is a fortress once more. Doubts must be resolved over the future of Romelu Lukaku and Ross Barkley but talk of high ambition in the transfer market this summer is more cause for optimism.
McNulty's pre-season prediction: 9th
What he said: "Koeman is a shrewd and ruthless operator. It should also be remembered he inherited a debacle from predecessor Roberto Martinez."
Managerial mark: Ronald Koeman - 7/10.
Stat: Everton won 43 points at Goodison Park in the Premier League this season, their most in a top-flight campaign at home since 1989-90 (45).
One for the future
Tom Davies (Everton)
Everton's teenage midfielder has that stamp of class and his goal against Manchester City was one of the highlights of the season at Goodison Park.
Southampton - 8th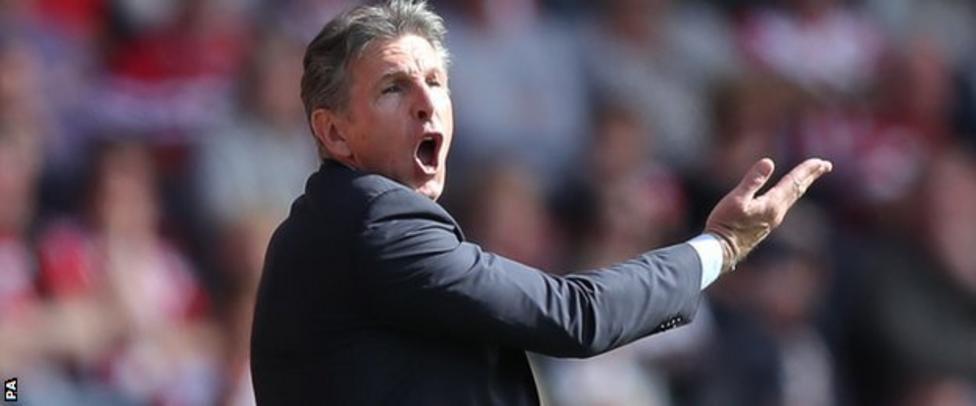 Solid if unspectacular from the Saints, although deservedly reached Wembley and were on the rough end of poor decisions when losing to Manchester United in the EFL Cup final.
Manager Claude Puel was a low-key figure and occasionally unconvincing but forward Manolo Gabbiadini looks a good signing. Can they keep defender Virgil van Dijk? And will Puel even stay? Can they realistically expect to be doing better?
McNulty's pre-season prediction: 12th
What he said: "Expect another solid season but not another top six."
Managerial mark: Claude Puel - 6/10
Stat: Southampton have the second-youngest starting XIs in the league behind Tottenham, with an average of 26 years 169 days old
Bournemouth - 9th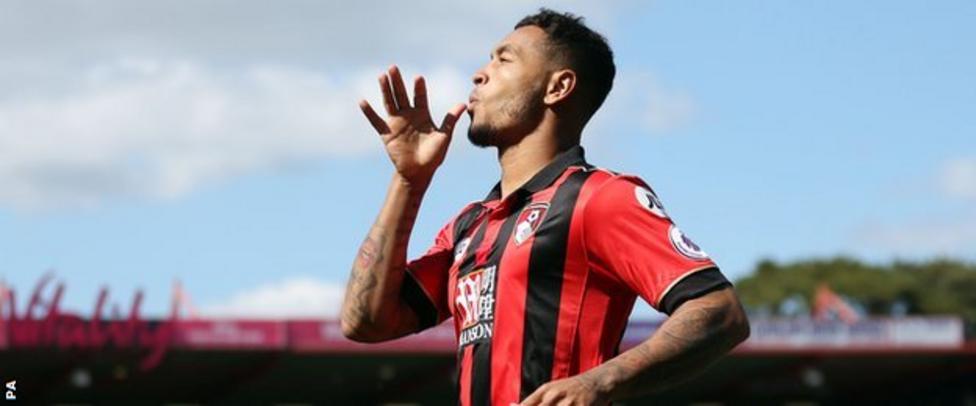 Another excellent season under manager Eddie Howe. This is dreamland for the Cherries - not just in the Premier League but stabilised in it by playing attractive, attacking football. An outstanding achievement by Bournemouth.
McNulty's pre-season prediction: 16th
What he said: "The reality is that Premier League status is success in itself for Bournemouth."
Managerial mark: Eddie Howe - 7/10
Stat: Eleven different English players have made 20 or more Premier League appearances for Bournemouth this season. The last Premier League team to do this were Aston Villa in 2000-01.
West Bromwich Albion - 10th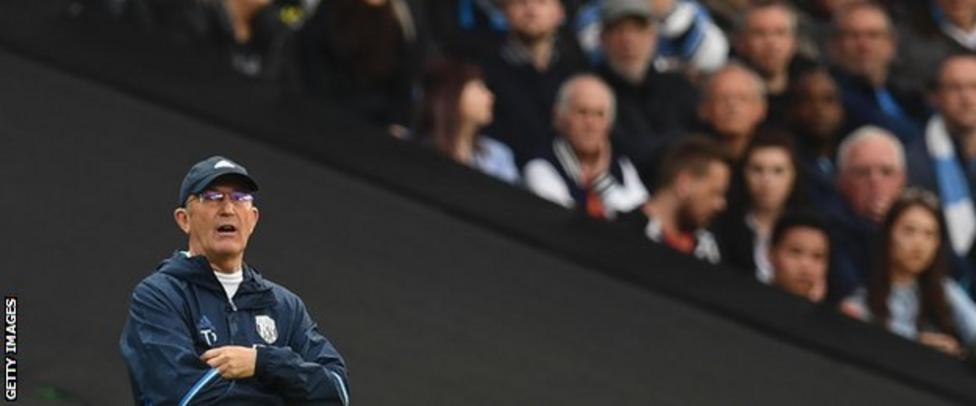 The Baggies may have tailed off towards the end of the season but this was still a good term with underrated manager Tony Pulis at the helm. Consolidated in the Premier League - so will the new Chinese owners show ambition to try to break the glass ceiling?
McNulty's pre-season prediction: 14th
What he said: "If stability and Premier League status is what is required then expect Pulis to deliver again, but there was not much to excite at The Hawthorns last season."
Managerial mark: Tony Pulis - 6/10
Stat: West Brom scored 48.8% of their goals from set-pieces this season, the highest proportion of any team in the Premier League.
West Ham United - 11th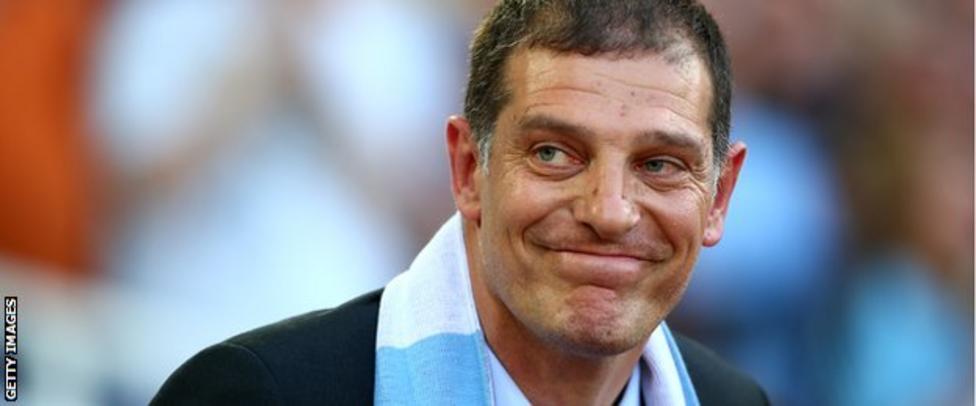 Poor first season at London Stadium. Doesn't feel like home after Upton Park but an even bigger problem has been those playing in it. Yes, manager Slaven Bilic's plans were derailed by forward Dimitri Payet downing tools but recruitment was desperately poor. Has to improve this summer.
McNulty's pre-season prediction: 7th
What he said: "West Ham's biggest challenge may be settling into new surroundings at London Stadium. Yes, they will be watched by bigger crowds and the environment may be more luxurious, but Upton Park had an atmosphere that could win points."
Managerial mark: Slaven Bilic - 5/10
Stat: West Ham, along with Bournemouth, lost 22 points from winning positions, the highest total in the Premier League.
Goal of the season
Andy Carroll (West Ham)
Contenders were Emre Can's overhead kick for Liverpool at Watford and 'scorpion' kicks from Henrikh Mkhitaryan against Sunderland and Olivier Giroud against Crystal Palace. All worthy winners, but I'll go for Andy Carroll's spectacular bicycle kick for West Ham against Palace at London Stadium.
Leicester City - 12th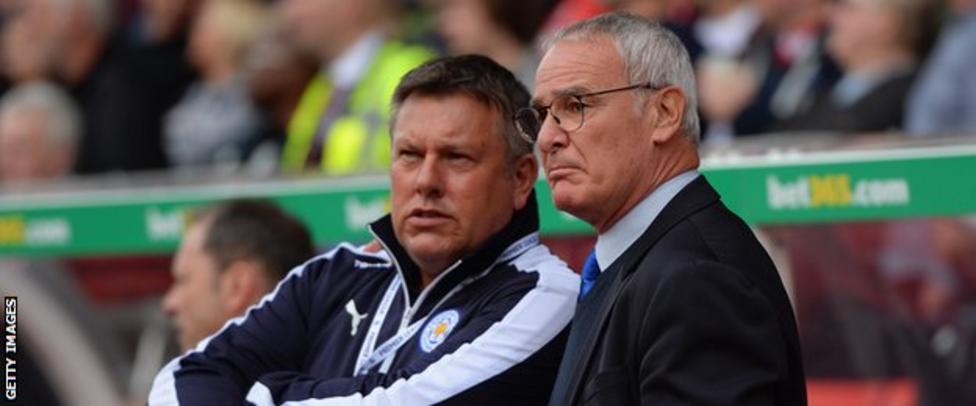 What a two-faced season for last season's champions - so poor under
Claudio Ranieri that he was sacked
just nine months after leading them to the title. But the Foxes were the Premier League's last men standing in the Champions League before losing to Atletico Madrid in the quarter-final. Transformed under Craig Shakespeare - but where exactly were these players for six months of the season?
McNulty's pre-season prediction: 8th
What he said: "I do not expect another run at the Premier League but there is good reason to believe momentum and confidence gained from one of the greatest sporting stories ever told will lead to another very good campaign."
Managerial mark: Claudio Ranieri - 5/10; Craig Shakespeare - 7/10
Stat: Leicester completed 70.1% of passes, only Burnley managed less.
The 'where were you for six months?' award
Leicester City's players
For suddenly looking like the team that won the Premier League the moment title-winning manager Claudio Ranieri was sacked.
Stoke City - 13th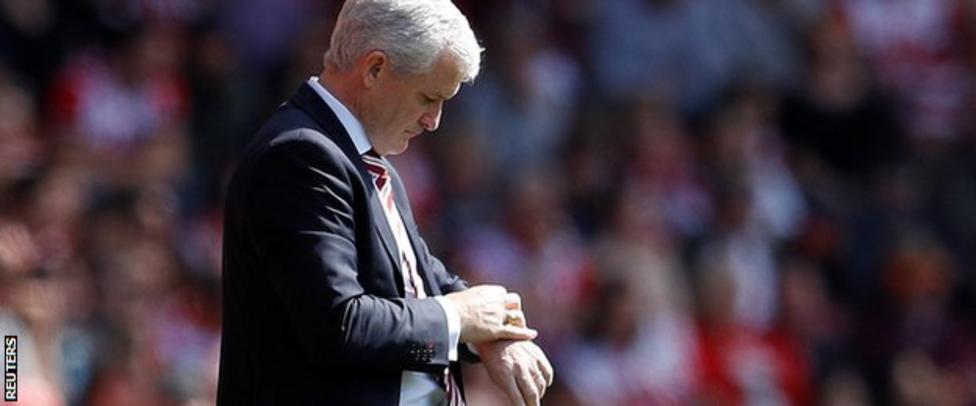 Disappointing season for Stoke City - one where the reign of manager Mark Hughes has marked time, and in a league placing context, gone backwards after top-10 finishes. Needs a good summer in the transfer market.
McNulty's pre-season prediction: 10th
What he said: "Mark Hughes has built on the work of Tony Pulis to make the Potters genuine top-10 material and it should be no different this time around."
Managerial mark: Mark Hughes - 5/10
Stat: Stoke won only three points from losing positions this season
Crystal Palace - 14th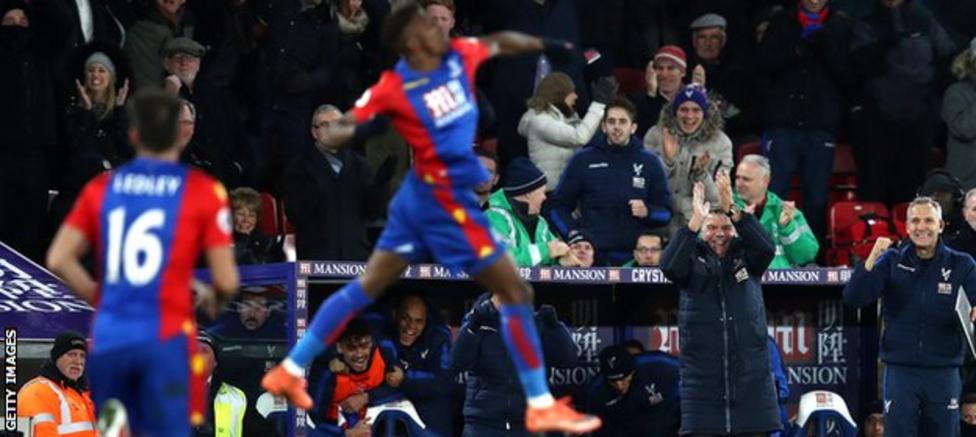 Sam Allardyce did what he does best -
recovering from his humbling exit as England manager
after only 67 days and one game to guide Crystal Palace to safety after taking over from the sacked Alan Pardew with the Eagles 17th, one point above the relegation zone and with only one win in 11 games.
He took a while to get going but big wins at Chelsea and Liverpool and at home to Arsenal showed 'Big Sam' still had the touch.
McNulty's pre-season prediction: 11th
What he said: "Do not expect any relegation fears but a comfortable mid-table finish."
Managerial mark: Alan Pardew - 3/10; Sam Allardyce - 7/10
Stat: Crystal Palace took just six points from eight London derbies this season
Swansea City - 15th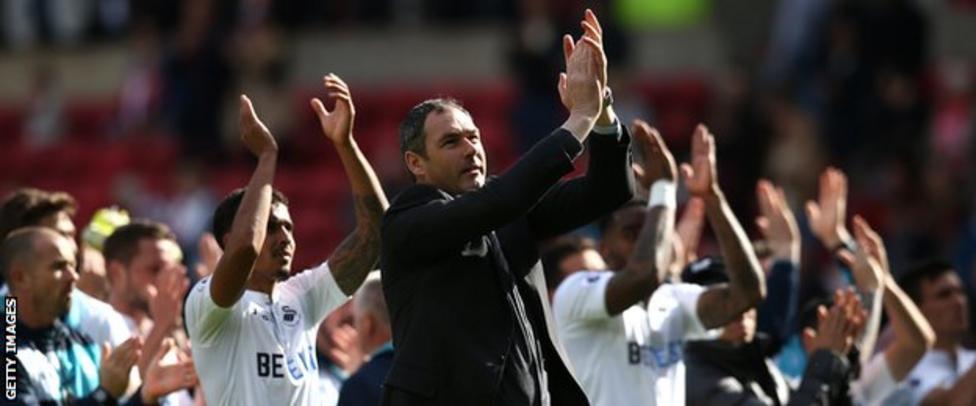 Three managers in one season is a recipe for trouble but it was third time lucky as the calm approach of
Paul Clement
guided them to safety with a game to spare after Francesco Guidolin's struggles and Bob Bradley's 85-day reign.
A season full of anxiety, though, and leaned heavily on the goals and guile of two players who will be in demand this summer - striker Fernando Llorente and playmaker Gylfi Sigurdsson.
McNulty's pre-season prediction: 15th
What he said: "Expect a solid, if unspectacular, season."
Managerial mark: Francesco Guidolin - 4/10; Bob Bradley - 3/10; Paul Clement - 7/10
Stat: Swansea conceded 70 goals. Only two teams have conceded more in a 38-game Premier League season and survived relegation - Wigan in 2009-10 (79) and West Brom in 2010-11 (71).
Burnley - 16th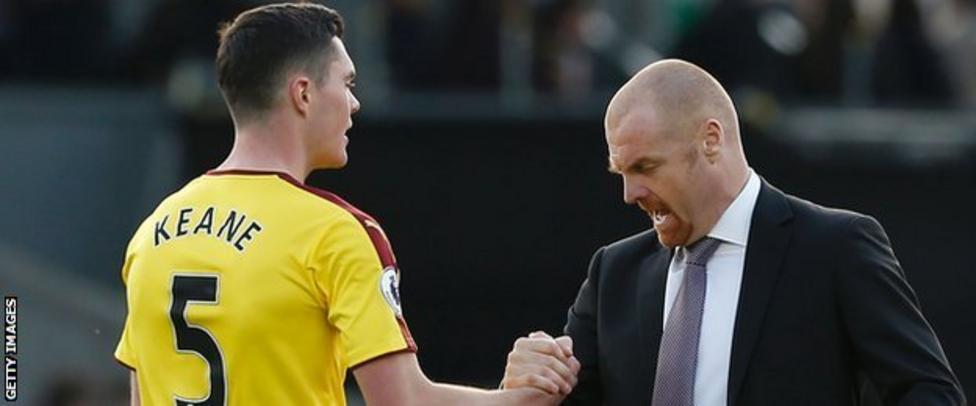 Burnley's success is staying up and it has been job done for manager Sean Dyche. He was worked his resources superbly and a formidable home record - not to mention some real talent such as keeper Tom Heaton and defender Michael Keane - have been at the heart of their survival.
McNulty's pre-season prediction: 19th
What he said: "It will be a long hard season but perhaps, helped by the atmospheric surroundings of Turf Moor and the excellence of Dyche, Burnley can make this forecast go astray."
Managerial mark: Sean Dyche - 7/10
Stat: Burnley beat Liverpool in August despite having only 19.6% of possession, the lowest by a winning side in the Premier League since 2006-07.
Watford - 17th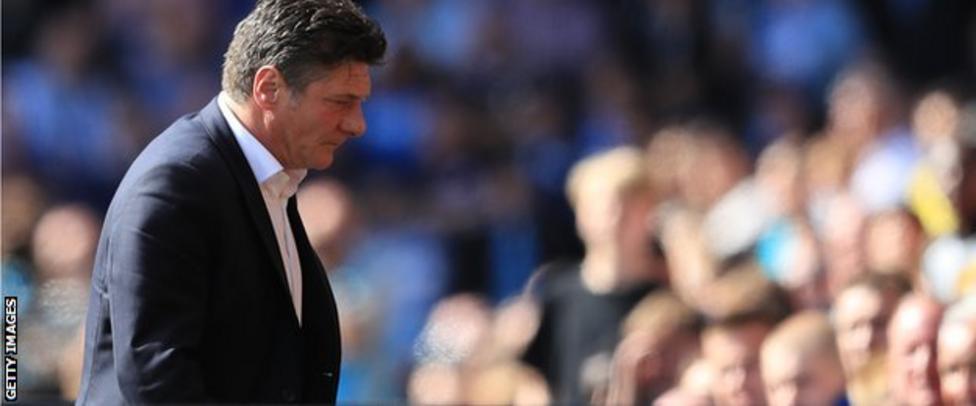 Another season. Another one-season manager in the
departing Walter Mazzarri.
Another Premier League survival. Not everybody's model of how to run a football club but it keeps Watford up and that is what matters. How long will it work?
McNulty's pre-season prediction: 18th
What he said: "It will be a dogfight near the bottom. Can the Hornets survive? I'm not sure they can."
Managerial mark: Walter Mazzarri - 6/10
Stat: Jose Holebas was shown 14 yellow cards, equalling the Premier League record for a player in a single campaign.
Hull City - 18th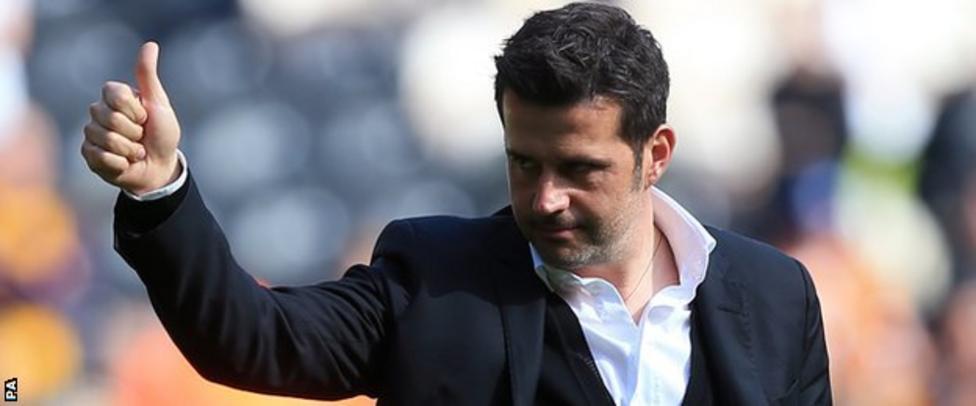 Doomed from the start as manager Mike Phelan was operating with barely a squad and his hands tied. Marco Silva's arrival galvanised the Tigers but he could not replicate excellent home form on Hull City's travels. So it is back to the Championship - in all probability without their excellent manager.
McNulty's pre-season prediction: 20th
What he said: "Long, hard season ahead and the signs do not look good."
Managerial mark: Mike Phelan - 4/10; Marco Silva - 6/10
Stat: Because of their opening-day victory against Leicester City, Hull City spent one more day on top of the Premier League than Tottenham Hotspur did in 2016-17 (0).
Middlesbrough - 19th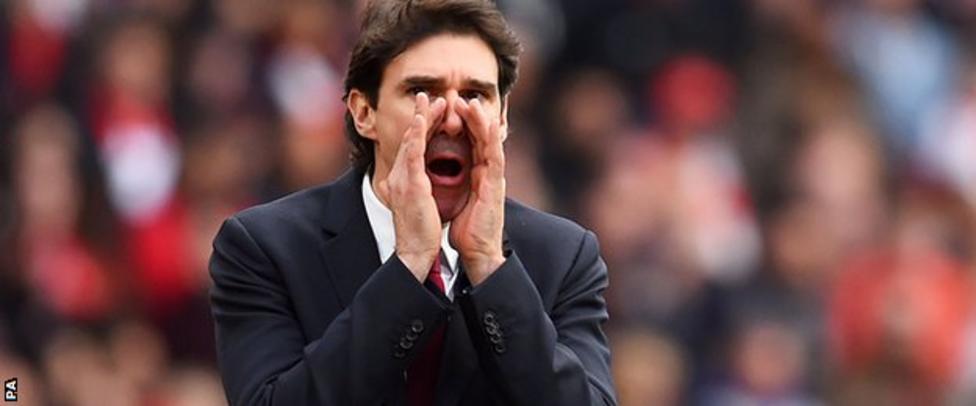 Middlesbrough simply came and went without contributing much to the Premier League - not bold enough, not enough goals. It is a shame and they may well wonder if they could have had more of a go. Plus points? Squad looks in decent shape to come straight back up and they still have chairman Steve Gibson.
McNulty's pre-season prediction: 17th
What he said: "This season is about consolidation."
Stat: Middlesbrough were 14th in the Premier League on Christmas Day, but were the 12th side to be that high in the Premier League table on 25 December and still be relegated that season.
Sunderland - 20th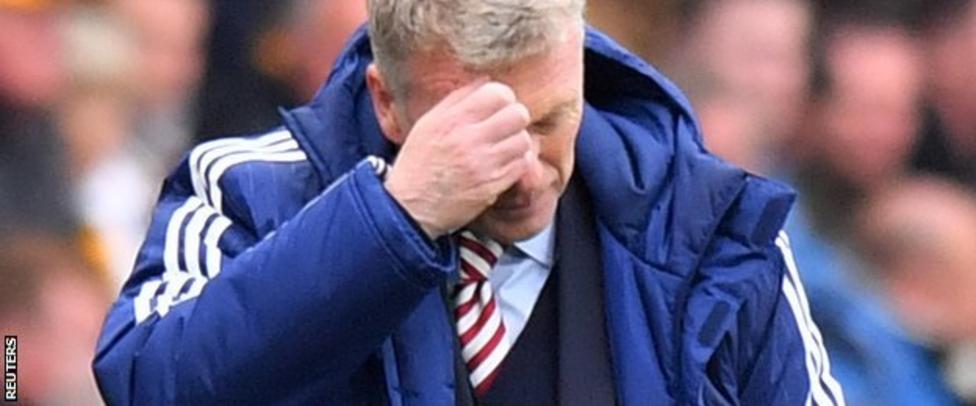 Sunderland and manager David Moyes got exactly what they deserved after an appalling season. Moyes killed any optimism by announcing the Black Cats would be in a relegation fight after only his second game - one of the few things the beleaguered Scot got right this season.
Will now lose best players
Jordan Pickford
and Jermain Defoe and no-one would be confident about them coming back up from the Championship.
McNulty's pre-season prediction: 13th
What he said: "Moyes will have the Black Cats well-drilled and hard to beat."
Managerial mark: David Moyes - 3/10
Stat: Jermain Defoe scored 15 goals for Sunderland, 51.7% of their team total.
Thankless task award
Jordan Pickford (Sunderland)
Made himself a hero behind the Premier League's worst team. He will get a big summer move out of it and is an England keeper of the future.
Flop of the season
David Moyes (Sunderland)
He now has sackings at Manchester United and Real Sociedad on his CV and a relegation with Sunderland. Can he ever turn that decline around?

Source: BBC Sports
Get link

Facebook

Twitter

Pinterest

Email

Other Apps