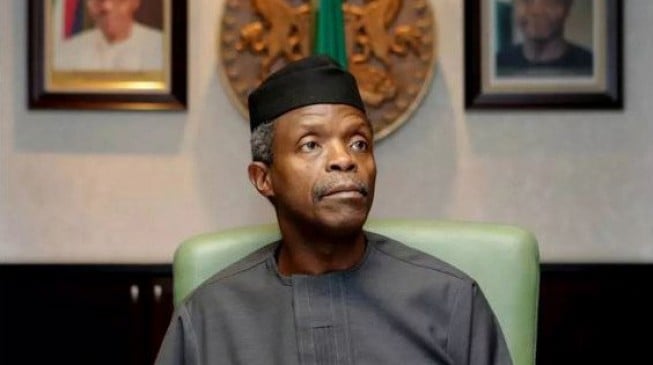 Acting President Yemi Osinbajo
Acting President Yemi Osinbajo has assented to seven bills passed by the national assembly.
Ita Enang, a senator and senior special assistant to the president on national assembly matters, confirmed Osinbajo's endorsement of the bills.
Enang said the acts are mainly amendments to the principal act and they are intended to bring the acts in conformity with current realities.
According to NAN, the bills include Oath (Amendment) Act 2017, Defence Space Administration Act, and Veterinary Surgeons (Amendment) Act).
Other bills signed by Osinbajo are National Film and Video Censors Board, Pension Rights of Judges, Nigerian Institute of Social Science Establishment Act and Mortgage Institutions Amendment Act.
By Sunday, Osinbajo would have been acting for President Muhammadu Buhari for one month.
President Buhari, who is in London, partially on medical vacation, was initially intended to resume back to work on February 6 but he asked for an indefinite extension to enable him get the results of medical tests conducted by his doctors.