Get link

Facebook

Twitter

Pinterest

Google+

Email

Other Apps
The list of teams that United have beaten under Mourinho's management is still nothing to write home about, one third of the way into the season
Mourinho is yet to claim as statement win as United manager Getty
After the weekend in which Antonio Conte delivered the most powerful of statement wins, Jose Mourinho is still waiting for his first at Manchester United. He has been in the Old Trafford hot-seat for six months now, overseeing 22 games, but has not yet delivered one performance or win that has exceeded expectations.
Mourinho's reign has not been a disaster: United are stable in sixth place, although they are nine points away from the top four. They are still alive in the Europa League and the EFL Cup. But they have not beaten anyone they would not be expected to beat.
To read a list of the 11 teams Mourinho's United have overcome this year is to read a list of teams that any side with that much money and quality should be expected to blow away: Bournemouth, Southampton, Hull City, Northampton Town, Leicester City, Zorya Luhansk, Fenerbahce, a much-changed Manchester City side, Swansea City, Feyenoord and West Ham United.
Of course City are a top side but they went into that game without any of their top players, blooding youngsters Pablo Maffeo and Aleix Garcia instead. Leicester City, it must be said, are Premier League champions. But they have won three games in the league all season.
When Mourinho's United have played a top side, they have not been able to raise their game to the level to win. They were blown away by the attacking football of Pep Guardiola's City and Conte's Chelsea, and to watch those two teams play on Saturday was to see two teams currently miles ahead of United in terms of the quality of their play. Against Liverpool, United ground out a 0-0, and against Arsenal they could not kill the game and were punished.

Mourinho football is meant to be easy for the players to learn but United have to hope that there is more to come from the team than this. Modern teams these days are so fast, intense and imaginative, and this United side so far is none of those things. United are only just starting to create chances but they are still not scoring anywhere near enough goals. There are question marks about the defence, even with Eric Bailly coming back.
They will have to play much better than they are if they are to beat Tottenham Hotspur at Old Trafford on Sunday afternoon. Lose that, and Spurs will be nine points ahead of them. United have a long trip to Odessa this week and it will be interesting to see who Mourinho leaves behind in Manchester.
Perhaps it should not be a surprise that Mourinho cannot lift United to the level required to beat the best teams. Even in his last half-season at Chelsea, which ended just less than one year ago, his side had the same problem. They could not play football sufficiently dynamic and incisive to beat good sides.
Again, to list the teams that Chelsea beat in the first half of last season, is to see a list of teams that should barely stand a chance against the then-English champions: West Bromwich Albion, Maccabi Tel Aviv, Arsenal, Walsall, Aston Villa, Dynamo Kiev, Norwich City, Maccabi Tel Aviv again and Porto.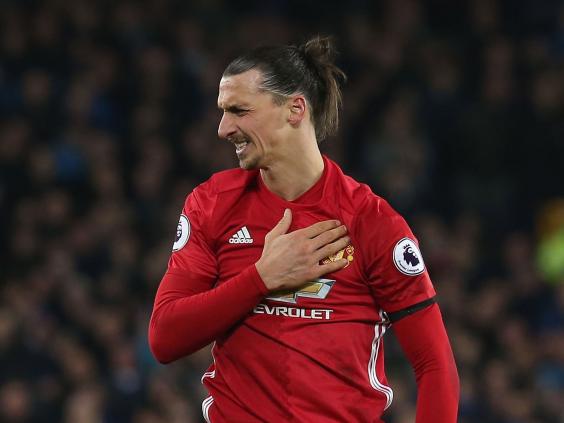 The name that stands out is Arsenal but they have their own psychological barrier when it comes to Mourinho and Chelsea. Their 2-0 loss at Stamford Bridge was more of a self-destruction than a defeat.
To find the last genuine statement win from a Mourinho side, you would have to go back to the 2014-15 season, and most probably the Capital One Cup final against Tottenham. That was almost two years ago now, and as United's season still tries to get into gear, it is natural to wonder when a Mourinho side will be that good again.
Get link

Facebook

Twitter

Pinterest

Google+

Email

Other Apps