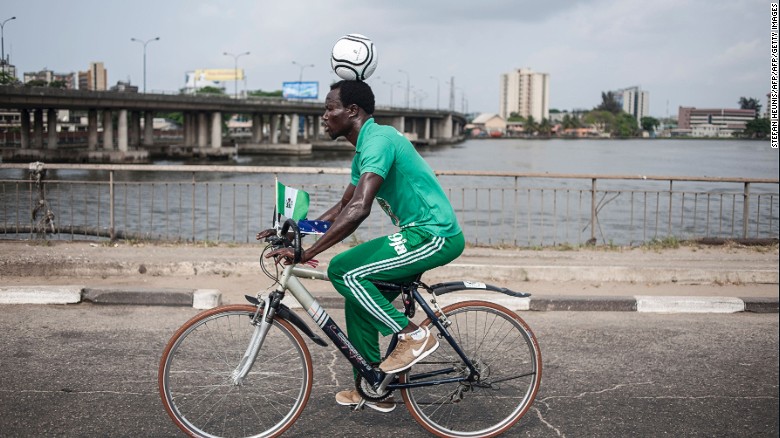 Harrison Chinedu cycling through the streets of Lagos on November 20, 2016 during his World Cup attempt.
(CNN) A Nigerian man has cycled 100km while balancing a ball on his head.
Harrison Chinedu , a footballer, cycled a total of 103.6 kilometers across Lagos without dropping the ball.

Chinedu may have broken the Guinness World Record for the farthest distance traveled with a football on the head.